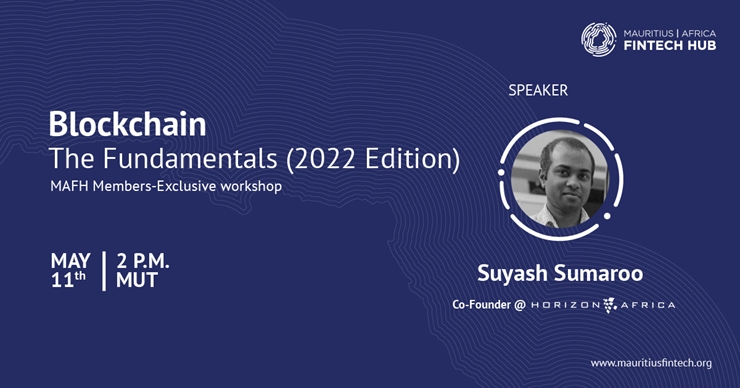 Confused about Blockchain? Are you eager to learn more? Join this virtual workshop to gain an overview of the basic concepts of this technology and its applications!

In this session, our speaker Suyash Sumaroo, co-founder of Horizon Africa, explores the central ideas, technologies and ecosystems surrounding the Blockchain technology from both a technical and non-technical perspective.

With over 10 years experience as a full stack developer, Suyash has been specialising in CryptoCurrency and Blockchain technologies since 2015 and has been among the first to launch blockchain-based commercial products and services in Mauritius and the Indian Ocean.

This 3 hours course covers an introduction to the following:
- Concept of Blockchain
- Governance and Consensus
- Blockchain problem solving
- Smart Contracts
- Cryptocurrencies

Who's it for?

This course is aimed at any MAFH member with an interest in learning more about blockchain technology, you do not need to have technical expertise to participate.