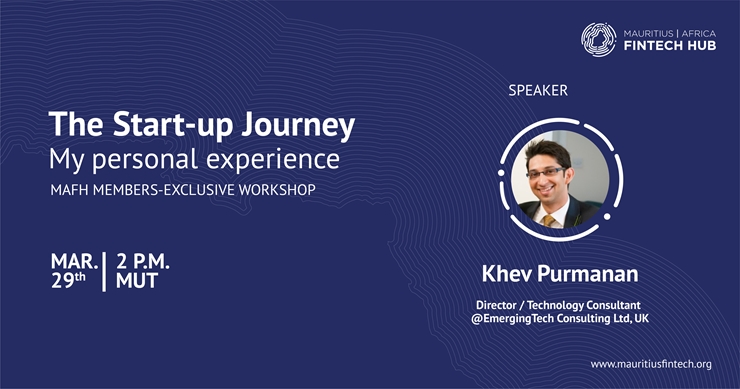 In this new MAFH member-exclusive workshop, we are happy to host Khev Purmanan, Director of EmergingTech Consulting Ltd, based in the UK.

Khev is a Technology Consultant with 15+ years of real-world experience launching first to market technologies. He works alongside passionate startup Founders to help them turn their vision to success.

During this 1-hour session, Khev will be sharing insights on the major points of focus typical to a tech startup journey as follows:
- Ideation & Launching a new company
- Building your first MVP
- Pitching to early-stage Investors
- Product-Market Fit
- Onboarding early customers
- The Early Start-up Team
- Start-up to Scaleup
- Acquisition and beyond

This introductory session should offer particular value for early-staged start-ups (pre-revenues | early revenue), students and young entrepreneurs.

Note the session will be open for queries and free discussion on the topic. We look forward to having you join us!